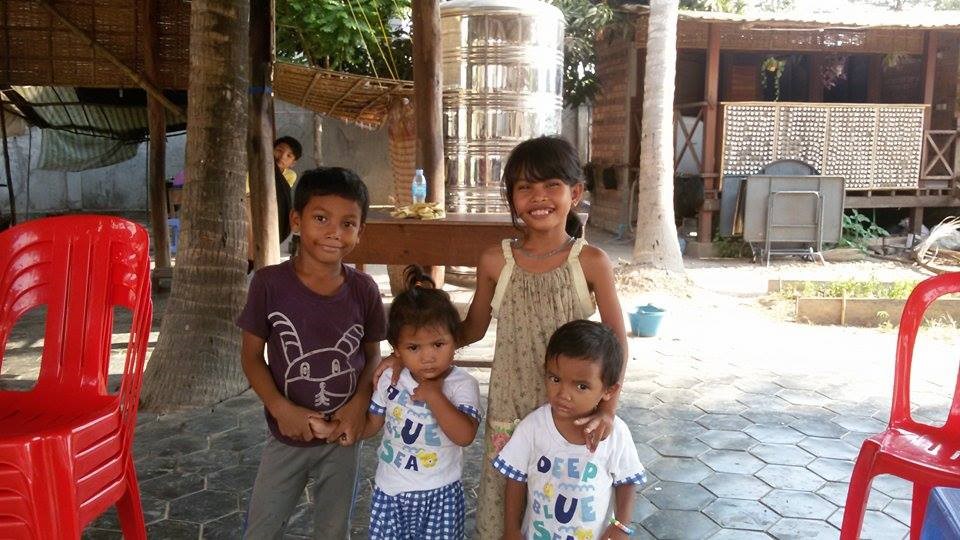 Cambodian Kids was committed to acquiring land and building a well planned, sustainable and safe orphanage that will be home to and provide for 37 orphans near Siem Reap, Cambodia.  Our organization will continue our support, along with other generous donors from around the world, beyond the initial building, to include providing education, food, medical resources and clothing to the children.
We have exceeded our fundraising goal due to your generosity and as such are closing our GoFundMe campaign as of December 1, 2017.  We sincerely thank those who have donated large and small, not only for your donation but also for your confidence in the CIO team.
Many of you know that along with building the orphanage we have been working to ensure each child is sponsored. These sponsorships help to offset the cost of food, shelter, medical expenses and education. If you would like to be a sponsor or a back-up sponsor for one of our CIO children please contact:
Janis in Australia (jlindblom@optusnet.com.au)
Alison in Australia (mail@aliz.com.au)
Rich in the USA and EU (richcromwell1@gmail.com)
Email received from Sitha and the kids on Sept 26, 2015 when Rich told Sitha we are definitely moving forward with fundraising
Dear Rich,
We are so excited about the news. Once again, Mom, the kids and I would really appreciate all your best efforts to get the people there in USA who have a good heart and love Cambodia to help raise the funds for land ( and possibly buildings) for CIO orphanage in Siem Reap. We really wish to get something long-term so our family and the kids never have to worry about having a home ever again.
As you know our work for the kids, we are responsible for the day to day care of them, many of whom have been in our care since 2009. CIO provides around the clock care for children in the orphanage. All children attend local Khmer schools, as well as receiving English classes at CIO. CIO is like a big family, and the children receive healthy meals, clothing, medical and educational support. We aim to change lives and at our orphanage we have a dream, a dream of a better, bigger and more beautiful future for the children that we adopt. In short: We are an organization doing great & amazing things! In particular our CIO orphanage looks to the future and the creation of a better Cambodia for its children. We believe that in order to change the future for the better we must nurture and empower the youngest generation, the next leaders of Cambodia.
Thank you so much Rich!
Sending all our love and hug,
Sitha, Mom and the kids