Our Story
In 2010 Rich Cromwell took a seven week bicycle journey through northwest Vietnam, down the length of Lao and through the hidden corners of Cambodia that changed his life, forever. This journey marked the beginning of Rich's commitment to Cambodia.
The following is an excerpt from Rich's blog, which he has used to track his experience and work in the region.

The success of my ride through the remote corners of SE Asia falls squarely on the shoulders of the people of Vietnam, Lao
and Cambodia.  Their smiling faces, helpful nature and honesty in the face of what we'd call abject poverty was uplifting.  In most cases they have, based on Western standards, little or nothing.  They live in thatched huts with no water, sewer or electricity and yet, they are wealthy in spirit, social contact and family ties.
Homestay in border village in northern Lao. All the neighbors and kids came to visit. They seldom, if ever, see a fat, white haired old guy on a bicycle… likely never!
The little they have is offered generously to passing strangers.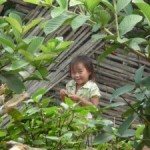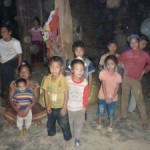 No matter how tired you might be, when the little voices holler, you acknowledge them. My passing through these remote regions creates quite a stir
Their children are a drug like no other.  The tykes poured out of their huts running to road's edge with their scruffy, smiling faces and ragged clothes, hollering Hello and Bye-Bye, and waving until I thought they'd break a wrist. I often had big alligator tears of joy smudging my sunglasses.
A Cambodian 'school bus'. Can you feel the happiness?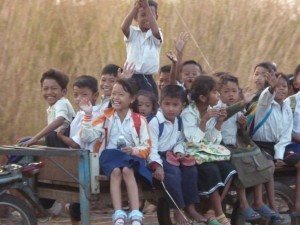 The death and destruction these three nations have endured at their own hands and the hands of others is singular in world history and yet, I never saw or heard any animosity or negativity.
They are working towards a brighter future for their children and have no time for the black hole of their past. They have forgiven each other, forgiven themselves and forgiven us.
I will be forever changed and thankful that I had the opportunity to meet the people of South East Asia.
This boy, Ran, changed my life forever. If he had not run out to the street and invited me to his orphanage, I would have missed the most rewarding adventure of my life.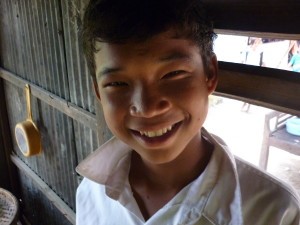 Near the end of my 2010 adventure, as I rode through a very poor village, a young boy approached me and asked if I would like to meet his friends at the orphanage he lived in … little did I know that my life was about to take a new path.
The conditions in the orphanage were appalling.  Lack of clothing, food, medical care or bedding (five kids to a bed) – 26 kids living on the edge.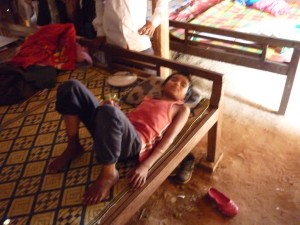 This is Mai who was ill with Malaria. No doctor, no medicine. The Director explained he would likely survive… and he did.
In a nearby tourist haven, Siem Reap, I mentioned my experience to other travelers and with their support, I was soon on my way back to the orphanage with food, dishes, utensils, clothing and, most importantly, a couple of soccer balls.
I visited that orphanage for the next two years, and when I had  completed the water and sanitation improvements there, I moved on to other orphanages, each time drilling wells, installing water filters, cleaning up the open sewerage ditches and addressing life safety issues for the welfare of kids.
And so "Cambodian Kids" was born. Friends have entrusted me with their donations to help the children and in 2013, 2014 and again this year the Rotary Club of Bath, Maine and District Rotary 7780 have supported "Cambodian Kids". It is an ideal situation in that nearly 100% of the money is paid by me directly to local suppliers and contractors all of whom have been honest and cooperative. Vet, my trusted friend and Tuk-Tuk driver, tells me they understand what we are doing and show their approval, respect and appreciation by giving us the best deals possible.
My journey in Cambodia lead me to the front gate of Bridges Orphanage in 2012.
Please see the Blog entry Fall 2012 for more detail and a continuing narrative.