Our heartfelt thanks to Sarah who has again through her foundation made a transformative gift to CIO. The foundation, which wishes to remain anonymous, has given a gift of $125,000 to the CIO Building Fund.
It is so seldom in the world today that an individual or foundation can find a need so pure of spirit that they can give with confidence and joy knowing their gift will bestow benefits on the kids of CIO well into the future.
The goal of the initial campaign was to build a safe and permanent home for 39 kids and 2 adults before March 2017. Many compromises were made to stay within a strict budget. The plan was to upgrade and to buy the neighboring property if fundraising allowed. With Sarah's gift we are now able to make much needed upgrades including:
• Add tile flooring throughout all buildings instead of unfinished concrete floors.
• Add tile roof instead of sheet metal roofing. Tile is preferable because it is robust and durable, reduces deafening noise in bad weather, and reflects, rather than amplifies, heat in comparison to a metal roof.
• Add ceilings in the kid's bedrooms and in Sitha and Srey Mom's residence. Having ceilings will keep out insects, including Malaria carrying mosquitoes, and keep the rooms cooler and cleaner.
• Drive pilings under the two story dormitory to stabilize the structure due to soil instability of the rice patty on which it is being built
• Upgrade electrical service in each building and include fixtures such as lights and fans.
• Purchase abutting 1000 square meter lot (1/4 acre).
The new land will allow us to have gardens, fruit trees, a small soccer field, clothes drying area, playground and most importantly a library and classroom building if fundraising continues to be successful.
So we ask for another round of generosity to raise the $40,000 needed to complete all the construction on the new property. If you are interested, a detailed budget is available. We appreciate your past support in this endeavor and hope that either through a financial donation or through sharing this message with your family and friends you will help us to reach our goal.
A reminder:
A generous donor is paying all of the GoFundMe and transfer fees. This means 100% of your dollars have gone and will continue to go directly to the construction in Cambodia. How many charities can say that?
Thanks,
Rich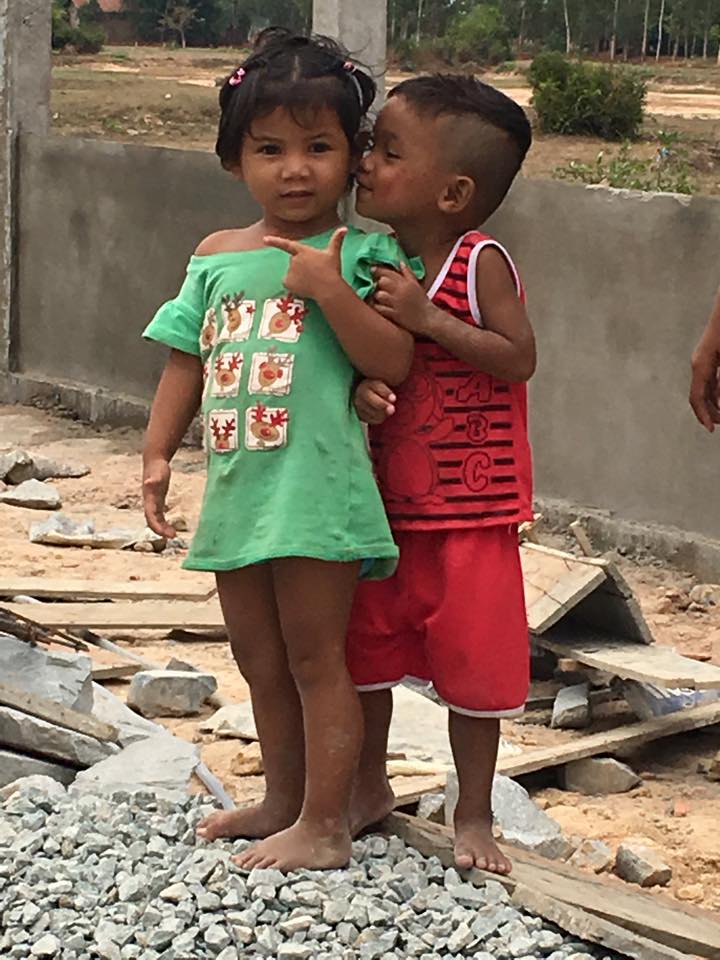 Help spread the word!