Dear Friends,
I have just returned from my 6th trip to Cambodia and 4th visit to CIO.
In what is often a dark world, the sun has been shining brightly from the U.S., Australia, N.Z., Germany and Scotland on our beloved Cambodia.
We have not only made significant improvements in the living conditions of the children in CIO orphanage, but we have also signed a Purchase and Sale Agreement on a parcel of land upon which we will build a permanent home for Sitha, Srey Mom and the 37 children of CIO.
Twice, when we visited the new home site, Srey Mom and Sitha were thrilled when a rainbow appeared and we were drenched by a warm fall shower. Cambodia tradition considers both to be signs of good luck!
Our efforts will now be focused on raising funds to complete the land purchase by May and start construction of a new and permanent home for the kids in the summer and fall of 2016.
You have all been so generous and trusting and this update is not to ask you for more financial support.
However, we will only succeed if hundreds or even thousands of our friends have the opportunity to learn about this unique family.
https://www.facebook.com/Childrens-Improvement-Organisation-393976603984368/
Thank you,
Rich
1. Sitha showing the kids the site of their new home
2. Janis and John with Kerr and his buddies at the land
3. "Oh give me a home where the buffaloes roam"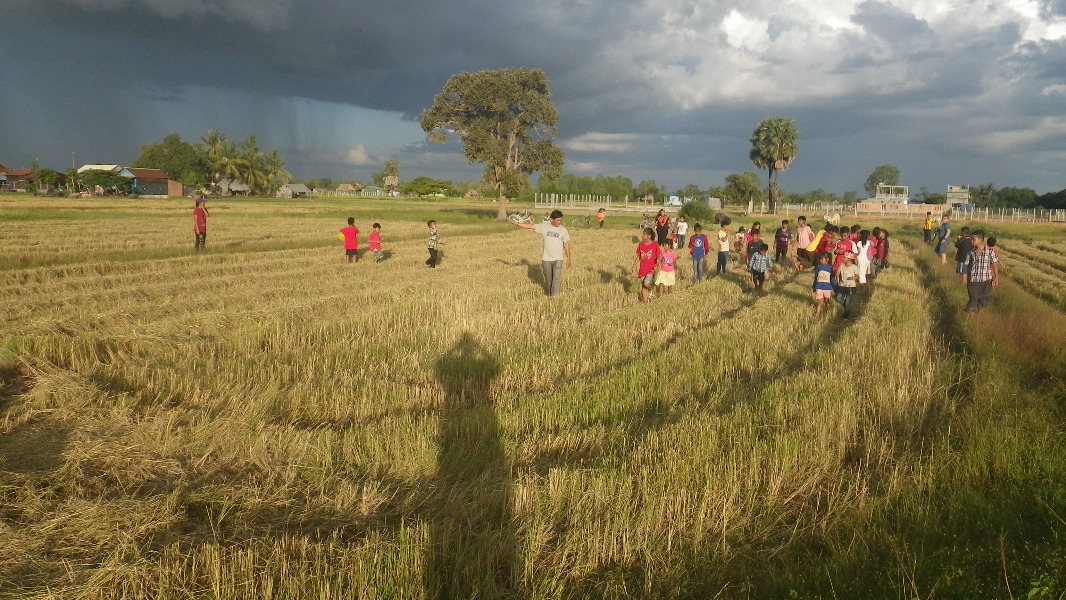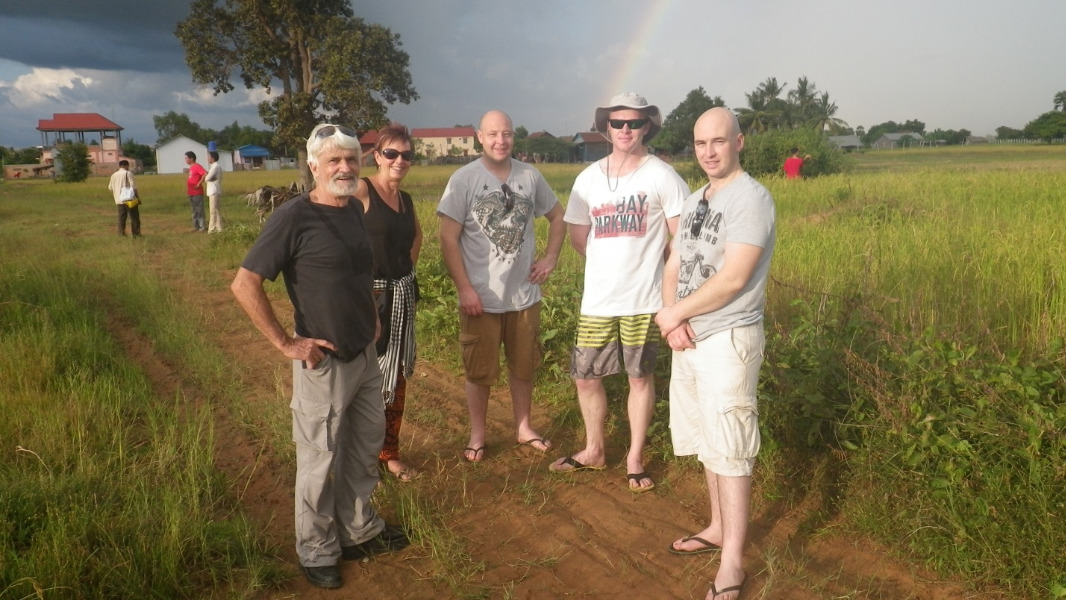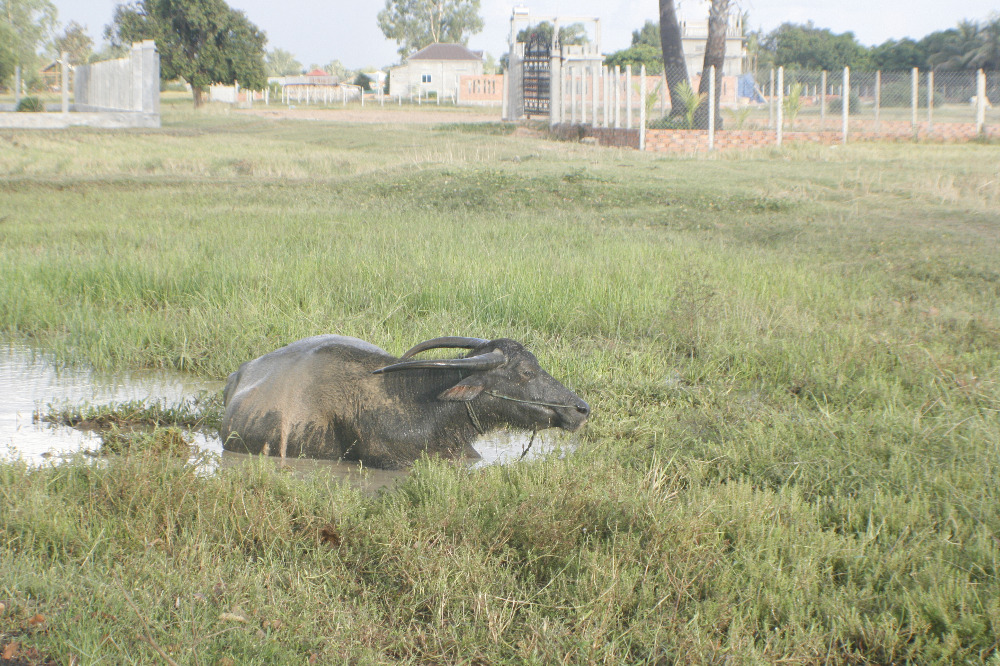 Help spread the word!