I met Peter Albert at CIO this last November. He is a long time supporter of the orphanage both financially and as an English teacher. In addition to being a generous donor to this GFM campaign Peter has started a program in Australia in support of our CIO building fund. Here is the text of his FB announcement (in the last 24 hours 5 sq/m have been "sold".) Thanks you very much Peter!!
——————————————————————–
Peter's words:
THE CHILDREN'S IMPROVEMENT ORGANISATiON ( CIO ) which is situated in Siem Reap is having to leave their rented location. CIO is a registered NGO in Cambodia. The Director Sitha Toeung and his wife Srey Mom care for 40 abandoned children aged between 3 and 20 years. They take responsibility for all the kids food, clothing and education needs in a caring and loving environment.
Land has been contracted at the cost of US$38,950 and a deposit has been paid. A final payment must be made by mid May 2016. To help raise funds our plan is to " sell " the land to SPONSORS @ AUS $50.– (US$35.–)per sq/m.
The land size totals approximately 1,050 sq/m.
Sponsors names will be registered in an HONOR BOOK prepared by the kids at CIO.
❤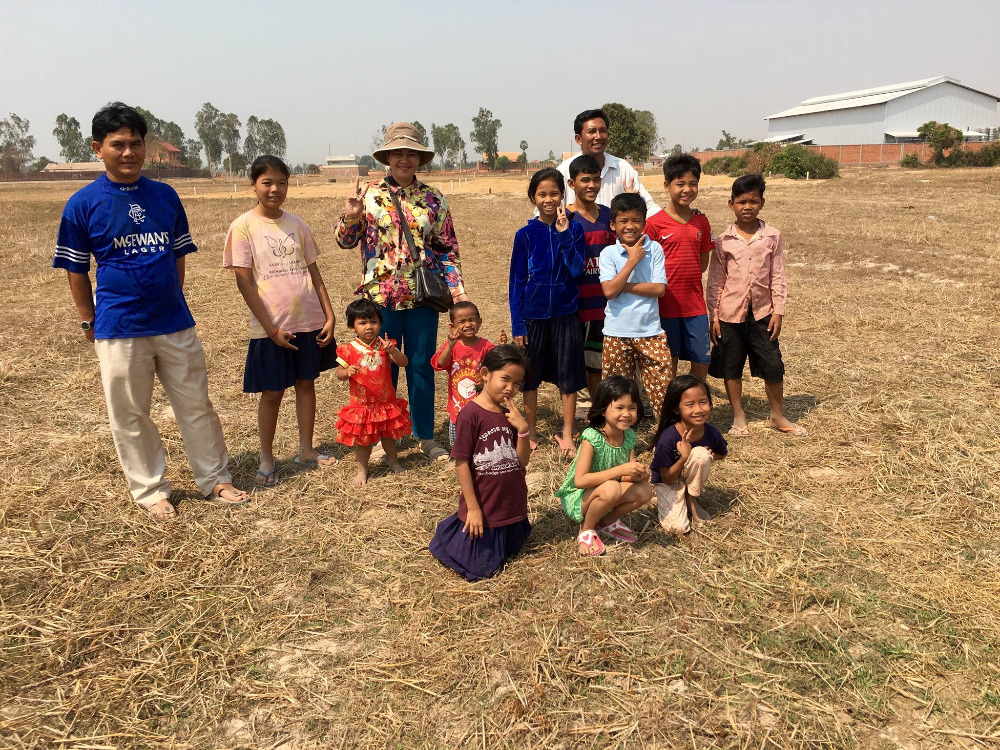 Help spread the word!